Do you want to progress in your life and career sooner rather than later? Then get intentional about it! Many people spend very little time making informed, conscious choices about their life and career, and end up with regrets. To avoid this, you should Design to Win! It's time to design a career and life worth living!
---
Good planning and hard work leads to prosperity but hasty short-cuts leads to poverty - Bible Proverb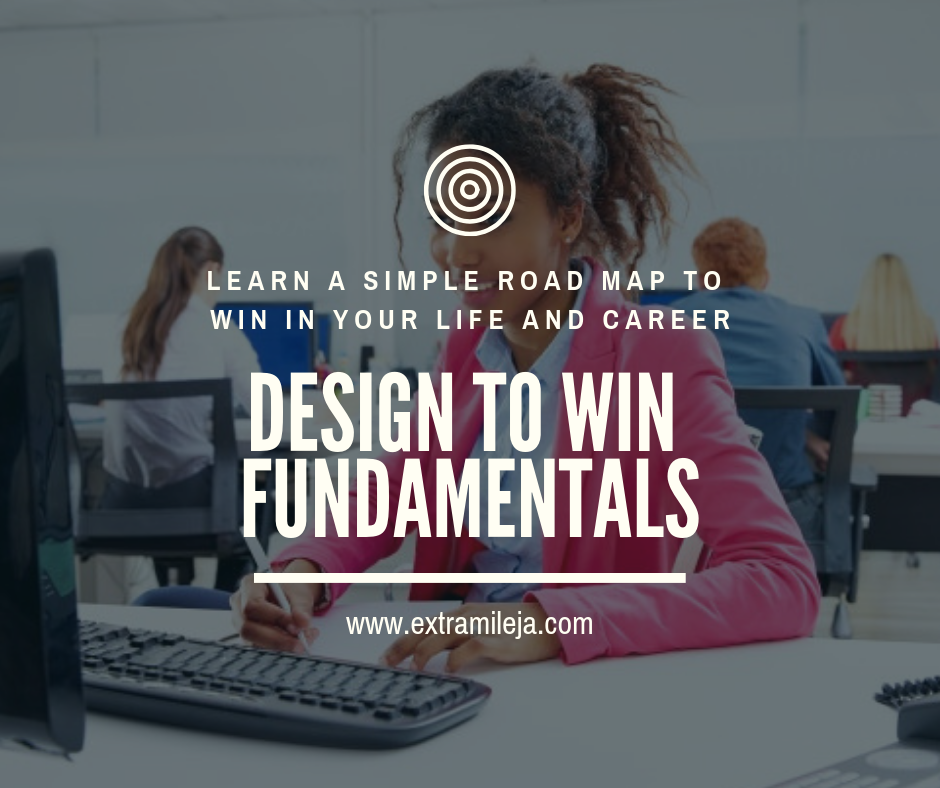 START WINNING EARLY
---
In Jamaica, according to a 2009 report from the HEART Trust/NTA on "Unattached Youths:"
68% of the unemployed youth and 65.5% of those outside the labour force completed grade 11.
68% of the unemployed youth and 76 % of youth outside the labour force have no academic qualification.
Many young people still don't know what they want to do with their lives 5-10 years after leaving high school. Make a decision today that you won't be one of them! They often become part of the 80% of people who are currently dissatisfied with their work and are merely working for survival rather than significance and satisfaction.
In this course you will learn: a proven step-by-step process to win in your life and career post high school, college or university. If you are a School-Leaver ages 16-34 years old, this course is for you! If you feel stuck or unsure of your next steps, this course will definitely help you to move forward with confidence.
Design to Win Fundamentals is an easy-to-follow progress guide for your life and career. You will learn how to succeed by design and how to create a winning blueprint that will position you for success from early. With this blueprint, we will help you to purposefully create the life and career you've always dreamed of.
Life does not get better by chance. It gets better by Design. Create your Design to Win today!
---
COURSE DESCRIPTION
---
This is a self-paced and self-directed online course based on the Amazon bestselling book, 'Design to Win Road Map." It can be completed in 4-6 weeks. The course comprises four modules, each with 3-6 lessons. The lessons include video teachings (3-30 minutes in length), lecture notes and practice exercises. It comes a kick-starter DAIR to Win challenge to implement a key aspect of your personal Design to Win in 30-90 days.

---
In this course you do seven main things:

Analyze your life: for greater self-awareness to determine the best way forward
Clarify your purpose in life and write purpose statements
Research success models for inspiration and discovery of success principles
Decide your next steps in your life and career
Learn to how to set and keep your goals
Create a 1-5 year life design/blueprint to achieve your major life and career goals
Take the DAIR to Win Challenge to execute an aspect of your Design to Win in 30-90 days.
---
Course Benefits
---
Imagine how much our youths would astonish the world, if they received guidance and mentoring for their personal life and career from early. Our Design to Win Road Map is the School-Leaver's guide to astonish the world with their progress from early.

Through the book Design to Win Road Map and course, you will learn:
How to create a holistic career and life plan from early
Principles of financial independence to win with money from early.
How to discover your purpose from early and unlock your confidence.
Through the Art of Life-Hurdling how to deal with disappointments (setbacks, failure, rejection, heartbreak and other adversities).
How to unleash your God-given potential and greatness from early.
This course will position you to thrive from early, within 5-10 years of leaving high school, so that you don't struggle for survival or drift aimlessly and unfulfilled through life.
---
COURSE TESTIMONIALS
---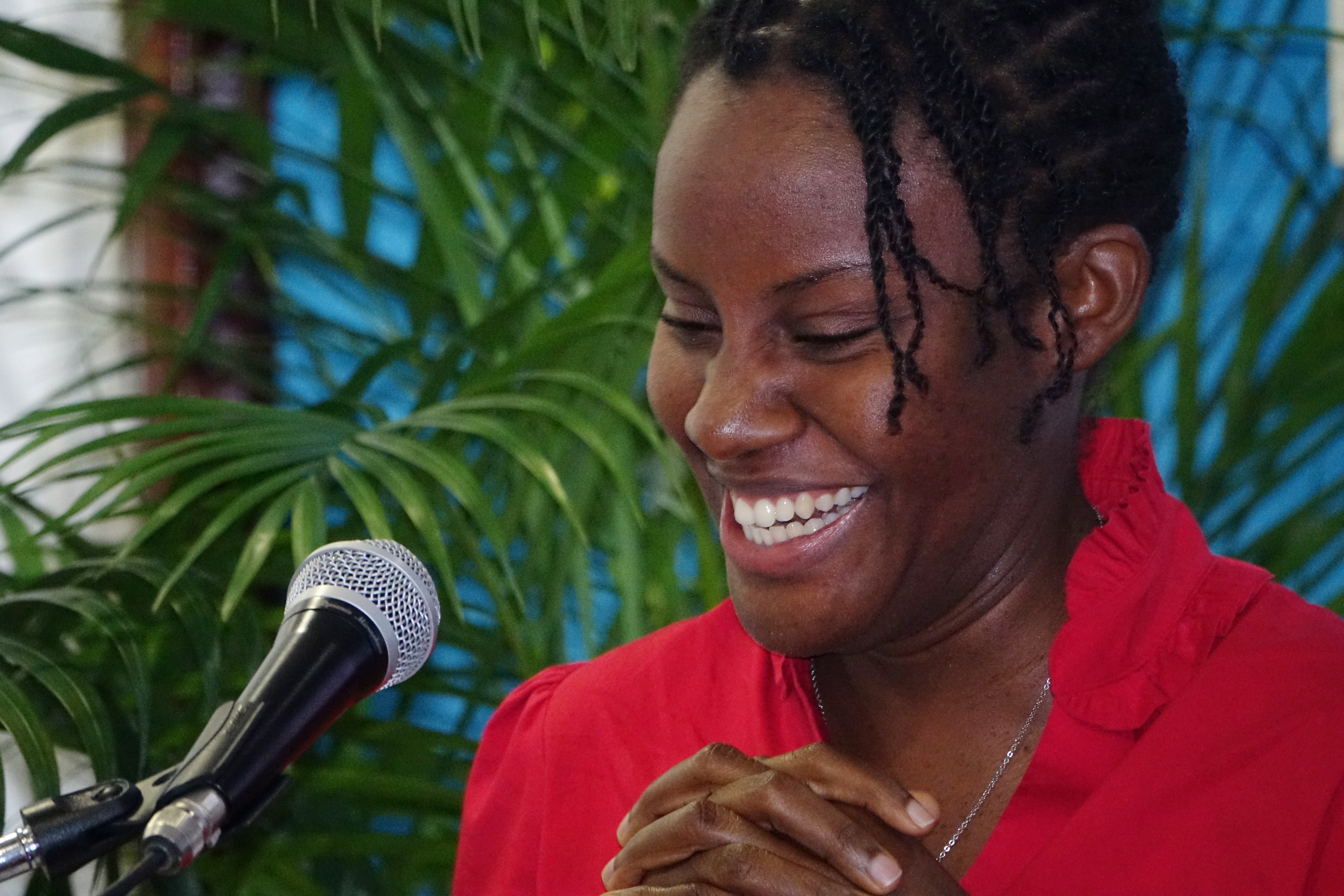 ---
Jheanelle Foster's Testimonial
I was at a season in my life where I needed to put my purpose into perspective. I was asking a lot of questions about how to structure my life to accomplish all I know I am meant to be and do. That's when I stumbled upon Design to Win Fundamentals [renamed Design to Win Road Map]
This course has allowed me to think through some tough questions in order to answer the questions that I had. If you're in a situation where you need that structure at your fingertips, you can get the tools needed right here. If you are unclear on where to begin your life, DTW takes you on a journey from where you are, leading you with great clarity to where you need to be.
My most impactful times were my coach­ing emails and session with my DTW coach, Cameka, where I was able to get a clearer picture of my own life from an objective perspective. Sometimes all we need is some­one else looking through our window to show us how much is actually in our living room and how to organize it to its greatest potential.
DTW fundamentals will change the way you think about life and leave you with an insatiable thirst for growth and success. —Jheanelle Foster, Online Course Participant
---
It gave me clarity on how I should go about my life goals and ways to get them. —M. Hay
It boosted my confidence overall towards my social life, work and business life. —J. Clarke
It expanded my mind and introduced me to a new perspective on successful persons. —R. Kentish
Helped me develop the mental and social ability to go through life. —N. Francis
It has encouraged me to be more vigilant and focussed in attaining goals by acting on them. The course is extremely useful for building proper goals and life-long positive habits. —H. Spencer
It helped me to rate my progress whether I am improving or failing. —N. Collins
It opened my knowledge on the importance of saving and to always make a budget so that you can spend for solid reasons and also to make long term plans. —R. Robinson
---